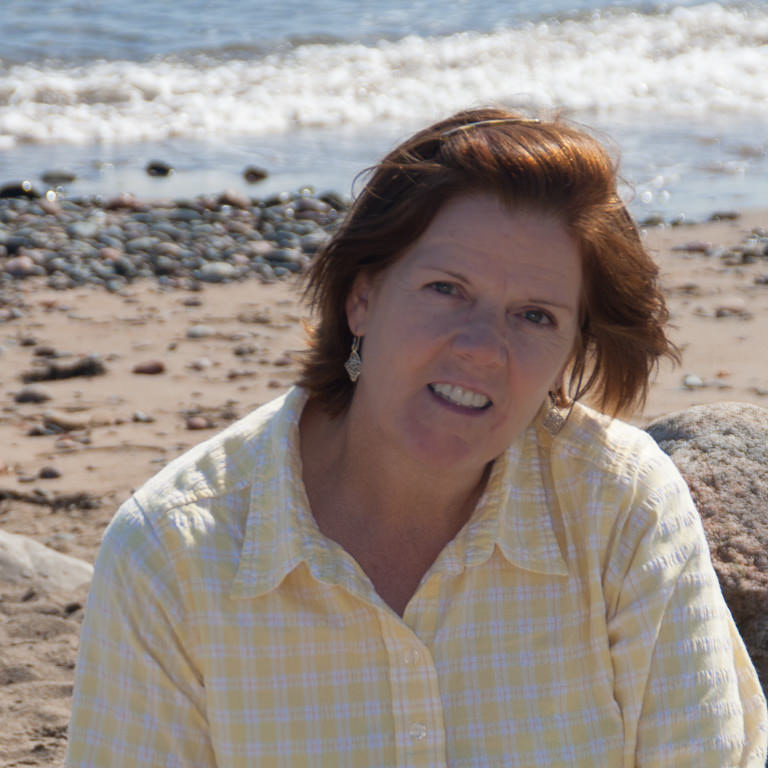 Lynn Ronan, Lynn Images Photography
Photography is my chosen medium for expression. I work at making images that grab my attention - whether it's a scene punctuated by interesting light, a unique or unusual sight, a serene landscape, a bold subject. I seek out images that are compelling to me and look for what's extraordinary in commonplace scenes and objects.
While I make every effort to get it right when I press the shutter, often I have ideas of how I want to present the final image. I love having the flexibility of crafting the image to create the mood I envisioned at the time I took it. I work at conveying a sensibility to my images and hope others will find a connection as well.
My work has been exhibited in juried shows at Soho Photo Gallery in NYC; Gallery U in Westfield, NJ; Johnson & Johnson world headquarters in New Brunswick, NJ; Mayo Performing Arts Center in Morristown, NJ; Blue Hill Art Center in Pearl River, NY and Garnerville Arts Center in Rockland, NY. I have had acceptances of my work from YourDaily Photograph.com of Duncan Miller Gallery, Santa Monica, CA. I've had solo exhibits of my Cuba images, a National Parks Centennial exhibit, participated in a three person show featuring images of Letchworth Village and been part of a group show with the Ridgewood Camera Club. I am a featured artist on COLLECTORWORKS.COM, a fine-art photography web and gallery space.
I live in Northern New Jersey finding subjects to photograph near home as well as traveling hither and yon. You can reach me through the Contact page above or email directly to lynn@lynnimagesphotography.com
STRUCTURES. 
Overlook Hospital Gallery, Summit, NJ through April 3, 2020
2020 
GRACE AND GRIT. The Gallery Space, Rahway, NJ
2019 RETROSPECTIVE 25 - NJ PHOTOGRAPHY FORUM. Watchung Arts Center & Trenton City Museum, NJ
2019 INSIDE SMALL. The Stable Art Gallery, Ridgewood, NJ
2019 FLOWER POWER. Freylinghuysen Arboretum, Morristown, NJ
2018 WINTER TRAILS. NY/NJ Trail Conference HQ, Mahwah, NJ
2018 PASSAGES. Overlook Hospital Gallery, Summit,  NJ
2018  COLORIFIC. MAYO Performing Arts Center, Morristown, NJ
2018  THE WORLD IN MOTION. Old York Cellars, Ringoes, NJ
2018  WINGING IT. NY/NJ Trail Conference, Mahwah, NJ
2018  PASSAGES. Lakefront Gallery, Hamilton, NJ
2018  POST NO BILLS. 1978 Maplewood Arts Center, Maplewood, NJ
2018  DOWN THE SHORE

. Overlook Hospital Gallery, Summit NJ
2017  ALL ABOUT THE IMAGE. Lakefront Gallery, Hamilton, NJ
2017  COLORS OF LOVE. Gallery U, Westfield NJ.
2017  STRICTLY BLACK & WHITE.

Chauncey Center at ETS, Princeton NJ
2017  WATER, WATER, EVERYWHERE. Overlook Hospital Gallery, Summit NJ
2017  SPRING BLOSSOMS. South Avenue Arts, Garwood NJ
2017  EVERYDAY PEOPLE & THINGS. Gallery U, Westfield, NJ
2017  IN THE STILL OF THE NIGHT. Barron Arts Center, Woodbridge, NJ
2017  WILDFLOWERS. NY/NJ Trail Conference, Mahwah NJ
2017  WINDOWS & DOORS. The Artists Framer, Cranford NJ
​​​​​​​
2016  Inspired by Nature. Blue Hill Arts Center, Pearl River NY
2016  Affordable Art Show. Gallery 691, Wyckoff NJ
2016  National Parks Centennial. Waldwick Library Gallery, Waldwick NJ
2016  Colorific. Mayo PAC Gallery, Morristown NJ
2016  Traditions. Gallery U, Westfield NJ
2016  View From the Trail. NY/NJ Trail Conference, Mahwah NJ
2016  Abstracts. 1978 Gallery, Maplewood, NJ
2015  Letchworth Village: Human Elements. Free Library Gallery, Suffern NY
2015  Abstracts. Johnson & Johnson World HQ, New Brunswick NJ
2015  Ode to Earth. Blue Hill Arts Center, Pearl River NY
2015  Realism. Gallery U, Westfield NJ
2014  Portfolio Development Series II. Soho Photo Gallery, New York NY
2013  Artists Invitational Exhibit. Garnerville Arts Center, Garnerville NY
2013  Abandoned America. Third Ward Gallery, Philadelphia PA